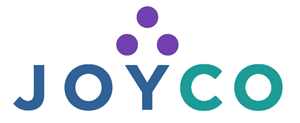 Organizing & Space Planning
So much stuff, so little time! Let JOY CO help you with all of your space organizing and planning needs.
Residential Organizing
De-clutter your home with a pro (even if it's on the market). You'll have the support you need to tackle the job…and finish it. You'll be amazed at how much we will accomplish in just a few hours!
Business Organizing
From office reorganizations to filing systems, JOY CO will help you organize your business from the top…to the bottom line!
New Space Layouts
The layout of your environment is a crucial component to staying organized and being productive. Get the help you need setting up your new home or office, for long-lasting organizational results.
Estate Cataloguing
If you or a loved one has an estate that needs organizing, don't let your treasures become junk. JOY CO provides complete estate organizing and cataloguing services.
Options for Organizing & Space Planning Services
Space organizing available in blocks of 3 hours or more
Removal and delivery of items for charitable contribution and consignment of items for resale
---