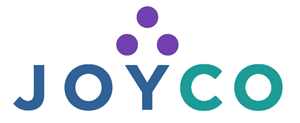 About JOY Coaching & Organizing
JOY Coaching & Organizing was founded by Dee Eddy, an organizational expert and entrepreneur since 1988. She received her Bachelor's Degree in Psychology and English from Wheaton College in Norton, MA in 1983. Dee has dedicated her professional career to helping people attain success, peace, and happiness through self-awareness, self-management, and organization.
The following are professional references from medical and mental health providers, institutions, and organizations that regularly refer clients to JOY CO for ongoing coaching and support with issues such as chronic disorganization, ADD, ADHD, OCD, bi-polar disorder, anxiety, and depression:
Mindy Rosenbloom, MD, FAPA, Clinical Assistant Professor Psychiatry & Human Behavior, Alpert Medical School of Brown University, Providence, RI


Brett Leimkuhler, Ph. D., Neuropsychologist, Director, Center for Neuropsychology & Learning Disorders, Inc., Wakefield, RI,


Jeffrey Wishik, MD, JD, Neurologist, Providence, RI


Brown University SEAS (Student and Employee Accessibility Services), Brown University, Providence, RI


Rhode Island ADD Adult Support Group Services
Our Mission
To promote and support the growth and development of happy, peaceful, productive, orderly, punctual, joyful, and clutter-free lives.
---
Life Coaching is not therapy. Coaching is an excellent compliment to therapy, but it is not a substitute for medical treatment or medication in cases such as attention disorders, anxiety, depression, addiction, or bipolar disorder.
---